"SMAD MISSION OF LOVE 2023" By Reynante Binobo, Jamille Peliña, and Maria Bless Ciudadano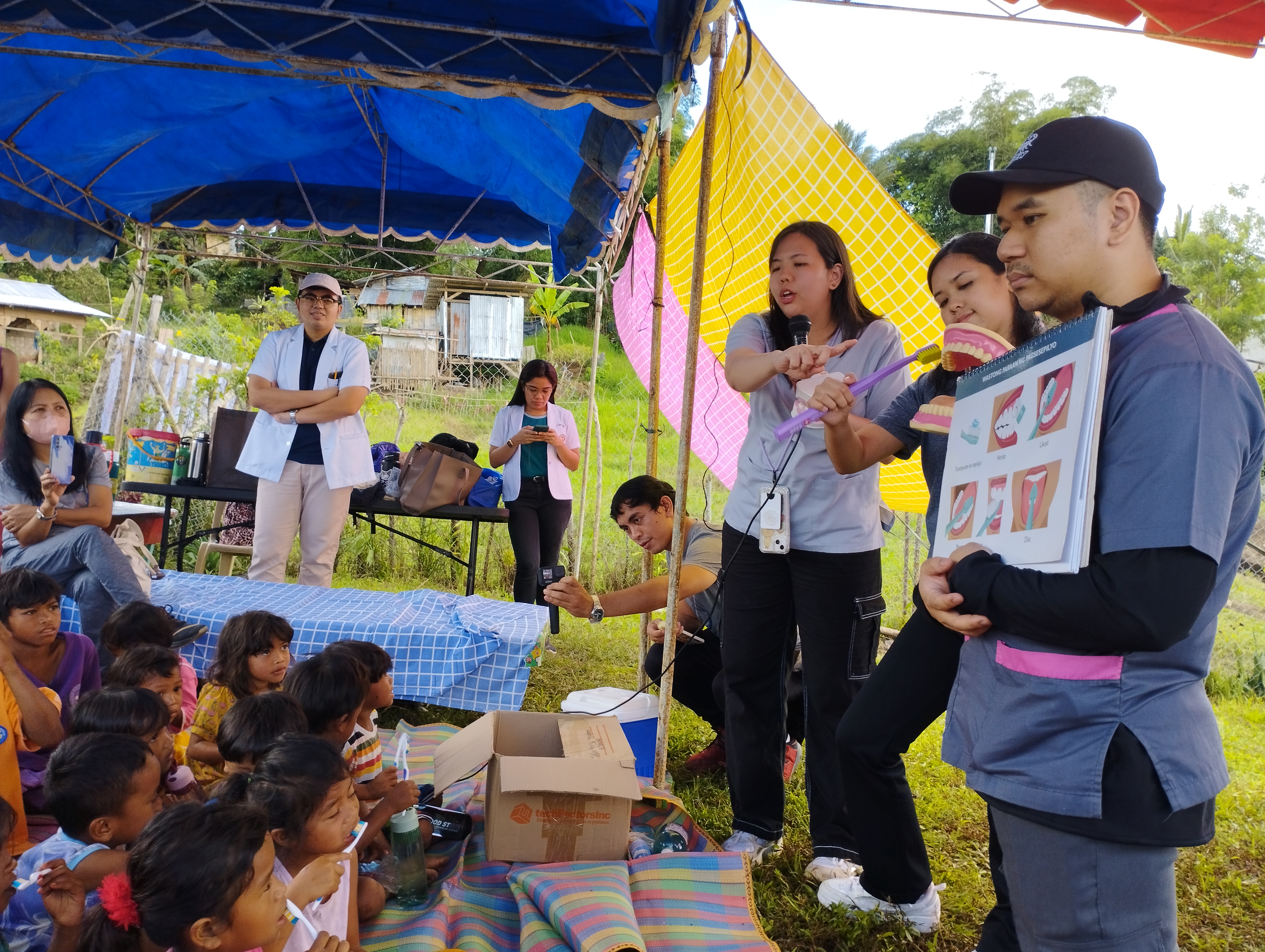 "When there is no room for the poor, neither is no room for me.",
 Saint Candida Maria de Jesus once said. The Stella Maris Academy of Davao has been true to its vision and mission — to serve the poor as what Mother Foundress did. The school not only honed students, teachers and the whole community to become academically competent, but also to become spiritually enriched. As the students and teachers journey to become followers of Jesus Christ, SMAD creates avenues to reach out and share what they have received to the less fortunate.
Last March 18, 2023, the SMAD conducted another reach out activity with the theme SMAD Mission of Love 2023 in Sitio Elian, Brgy. Marilog, Marilog District Davao city. The reach out was participated by the grades 1-3 teachers, grades 7-10 teachers, maintenance, administrators and alumni doctors of SMAD. This SMAD Mission of love served numeracy, literacy, catechism and medical and dental check up to the students of Sitio Elian Daycare Center.  
After the different activities, the students were also surprised with the gifts given to them by the Stella Maris Students through their different reach out fund drive. The gifts mostly consist of school supplies, goods, hygiene kits and basic medical supplies.
The parents and elders of Sitio Elian were also grateful with the activity. Some of them shared and extend their gratitude to the SMAD community for the love and service especially to the poor. 
It was a wonderful experience for the SMAD educative community who were able to share and serve to our brothers and sisters. They brought smiles to their faces and gave them a glimmer of hope that there are still people out there who will reach out and try to help in the best way possible. In addition, with the experience that we had in the activity, we have learned to be grateful to God for the blessings and be reminded that we are all stewards who grow deeply in love for God. Let us also remember that stewardship is about love, and love is about stewardship. It is about loving our neighbor and loving God.
The whole SMAD community is thankful for the experience that binds us closer to God inspired by Mother Candida, our mother foundress.