FROM THE DESK OF THE PROVINCIAL SUPERIOR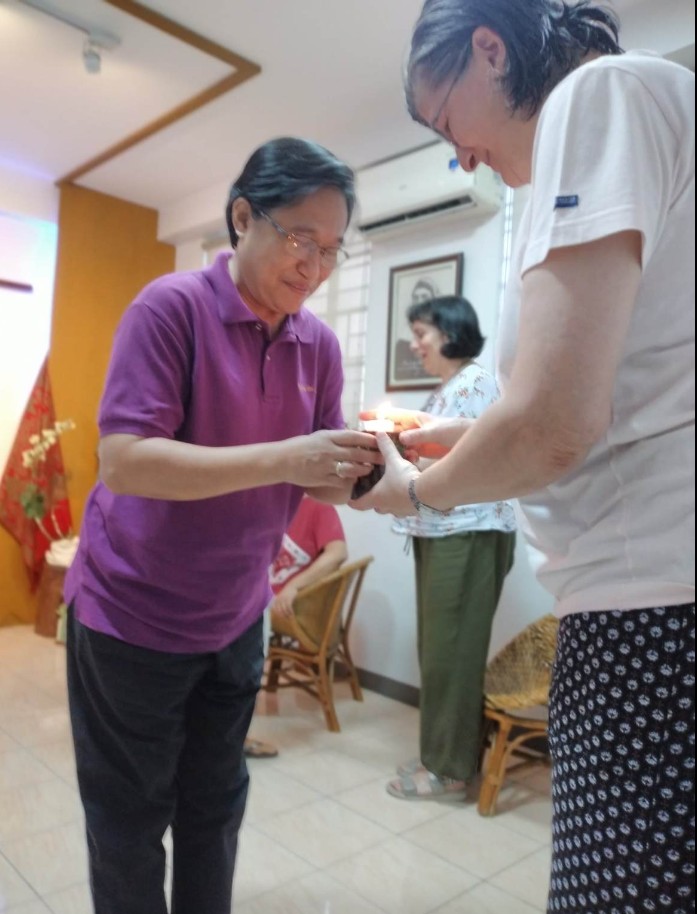 I would like to take this opportunity to thank Srs. Graciela and Ma. Teresa for their visit to the region of the Philippines.
We always say that a canonical visit of the General Superior is a visitation of the Lord, a palpable manifestation of His presence and love among us. We started this sexennial with the pandemic, and it was a long wait for us to get to personally meet our Mother General Graciela Francovig, and Sr. Maria Teresa Pinto, the Counselor in charge of the Philippine Region. But the wait was worth it.
I am sure all will agree with me that these days, having our two sisters around were days of fraternity, sisterhood, a renewed love for the Congregation, and zeal for our apostolic works. Above all, it was a reminder and a re-affirmation of our being Hijas de Jesus, and the beauty of the gift of our vocation.
For your presence, your words, and your concrete gestures of familial love, we thank you Sr. Graciela. Your visit brought many graces to me personally and to the province. We are looking forward to seeing you again when you come for your second moment with us.
And thank you for being here, Sr. Maria Teresa. You have been here three times before but this time you have stayed longer, and we have also enjoyed very much our interaction with you. We look forward to seeing you again.
May God bless you, Graciela, as you continue with your visit to Taiwan. For Maria Teresa, we pray for your safe journey back to Rome. May you both be given good health in mind and body because the responsibility that you bear is not easy, even as it is evident that you bear it with love and joy.
Till we meet again, thank you once again.